Description of this organization: Trevi is an Italian town of 8,121 inhabitants in the province of Perugia, Umbria.
Description of what they do in regards to urban gardening: The Urban Agricultural Park of Trevi is part of the project "Trame naturali. In Trevi, the roots weave the future," an ambitious operation of redevelopment and enhancement of the Trevi landscape desired by the City of Trevi, with the support of the Umbria Region, as part of the Rural Development Program for Umbria 2014/2020. The project is divided into four interventions: the creation of an Urban Agricultural Park; the arrangement and completion of the reception point building at the entrance to Borgo Trevi to create a structure for tourist and social use; the restoration of the dovecote tower in the olive grove of Villa Fabbri to place there a documentation centre on the landscape of the olive belt; and the creation of the Park of the Hills in the context of the Trevi sports field with the inclusion of plantings consistent with the essences of the places.
Paying particular attention to the theme of biodiversity, with the planting of plants and botanical essences native and characteristic of the Trevisan area and Umbria, the realization of the Agricultural Park, over a total area of about ten hectares, involved both vast green spaces that can be used for social, recreational, educational and sports activities, educational and sporting activities, as well as large plots reserved for experimental agricultural activity, with orchards, arboretums and vineyards.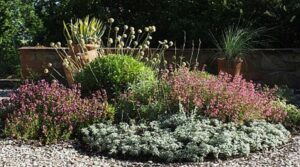 Address of the organization: Via Flaminia, Trevi (PG), Italy
Contact Phone of Organization: +39 0742 332249
Email of organization: info@comune.trevi.pg.it
Website of organization: https://sites.google.com/view/trevitrame/home
Facebook: N/A Instagram: N/A