Description of this organization: Villa Bologna is a Maltese stately home, in the village of Attard in the central district of Malta. Built in opulent Baroque style, Villa Bologna has been called "the most beautiful 18th century country house to be built for a Maltese family" and "of similar grandeur to the finest palaces on the island".  Villa Bologna is as interesting for its history as it is remarkable for its architecture and gardens which, after the neighbouring San Anton Gardens, is the largest historic gardens in Malta. Once the seat of the Counts della Catena, Villa Bologna is now held by the great-grandson of the 6th count Gerald Strickland, 1st Baron Strickland. 
Built during the rule of the Order of St. John of Jerusalem and expanded during the British colonial period, Villa Bologna was central in the artistic, cultural, social and political history of Malta. It is a Grade 1 scheduled building and is a national monument. Villa Bologna is the private home of the de Trafford family. Set in 8 acres of beautifully landscaped gardens, Villa Bologna is situated in Attard, between the Presidential Palace of San Anton and the American Embassy.
Description of what they do in regards to urban gardening: The villa includes around 8 acres of land most of which are gardens. In 2015 the owners partnered up with two local female farmers and they started working in the gardens and selling the products that they managed to grow. As time passed by, these two farmers together with the owners, decided to make the gardens open to the people who now have the opportunity to have a small patch of land to work out under the guidance of the two farmers.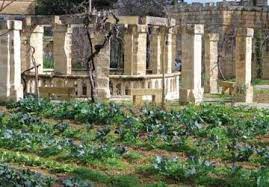 Address of the organization: Villa Bologna, St Anthony St, Attard
Contact Phone of Organization: +356 99537925
Email of organization: info@villabologna.com
Website of organization: https://villabologna.com
Facebook: https://www.facebook.com/VillaBologna/
Instagram: https://www.instagram.com/villabologna/